Bamboo and Cork Flooring
When it comes to wood flooring, you usually think of hardwood like oak and hickory, but what if we told you that wood flooring can also be made from cork or bamboo? Fraizer's Carpet One Floor & Home is your local source for all things flooring, and if you are looking for an environmentally friendly floor that will not break the bank, consider taking a look at our cork and bamboo options. Below we go over the benefits of each option, so you know what to ask when you come looking at our showroom.
Cork Flooring
Raw cork material is harvested from the bark of the Cork Oak tree. The oddly thick bark is made up of millions of tiny prism like air pockets that create a resilient cushioned surface. Today, cork flooring is created from the post-industrial by-product of the bottle-stopper industry. The left over material is ground up and then formed into sheets using small amounts of adhesive to bind the tiny particles together under high pressure.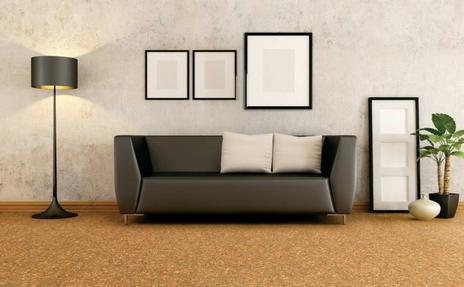 When caring for your cork floors, it is important to remember two key properties of cork, its ability to fade with exposure to light and the fact that it will react to heat and humidity. Just like any wood floor, be sure to maintain a cool, dry temperature in your home, and find ways to prevent long-term exposure to moisture or sunlight by installing window treatments and purchasing portable dehumidifiers.
Bamboo Flooring
Renewable, recyclable and biodegradable, bamboo is seen as the ideal modern sustainable construction. Bamboo is more than just a healthy alternative for the environment, but also for your home because it helps to reduce airborne allergens. Bamboo is harder than some wood species, resists moisture, and has a long-lasting finish. Natural Bamboo flooring presents a unique appearance that is complementary to many decors. Exotic and elegant, the beauty of bamboo will enrich your interior while remaining true to its natural origins.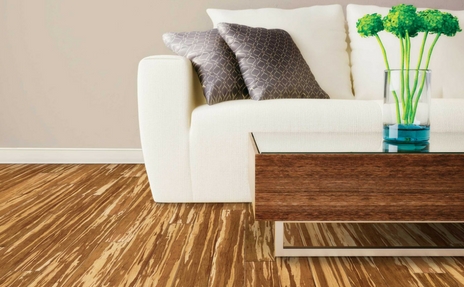 If you'd like to learn more about our natural flooring options, stop by our showroom and speak with one of our flooring professionals about making your home more environmentally friendly.